Email marketing in the recent decades has proven as one of the most promising factors for any business to grow in the market. It has provided the marketers with a huge audience, better content deliverables, and higher chances of conversions. However, sending a large number of emails at once requires a number of technical checks that can only be done by an SMTP provider.
The emails these days are getting used for a number of different specifications in any business whatsoever. They are playing their role in the transactional purposes with the confirmations of orders, or delivering invoices. They have also been used for the promotional purposes of the company to promote their goods and services.
An SMTP provider is a service that specialises in the sending of large volumes of emails to the customer inboxes. They also provide the infrastructure and tools to the businesses to develop their email marketing strategies.
Also read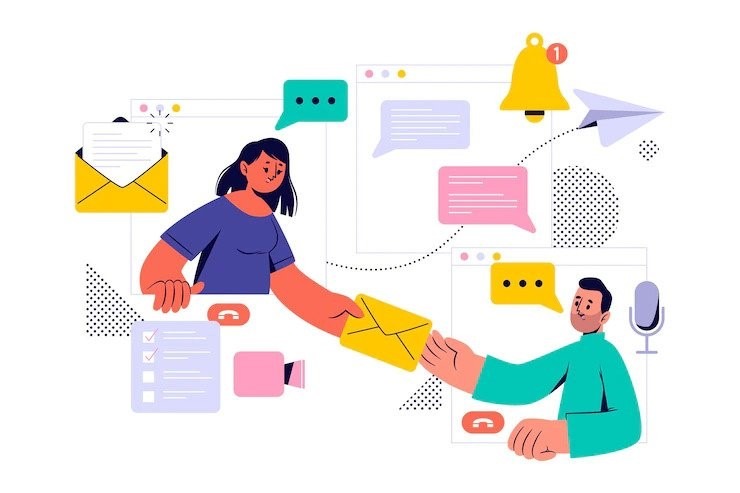 So here in this article, we are going to discuss the benefits of using an SMTP Server for the transactional and promotional purposes of the business. We will delve deep in the mechanism of these SMTP servers, and will find the best suited for your business.
Factors an SMTP Provider Affects in an Business
Although SMTP is just a term that signifies a particular element of the marketing world. It impacts a variety of aspects in the network including-
1. Enhancing the Deliverability
One of the most fundamental impacts that an SMTP server makes is by improving the delivery rate of a business. They have a number of ties with the different ISP (Internet Service Providers) and email providers. It increases the chances of your email deliverability as compared to the normal email sending. Avoiding your emails from getting marked as spam or getting filtered out by email providers.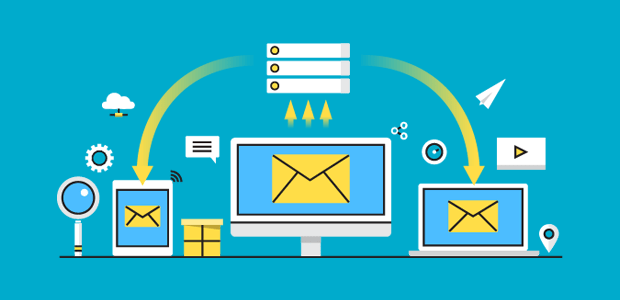 SMTP providers also use advanced email authentication protocols, such as SPF (Sender Policy Framework), DKIM (DomainKeys Identified Mail), and DMARC (Domain-based Message Authentication, Reporting & Conformance), to verify the sender's identity and ensure emails are not forged or tampered with.
In this manner, using an SMTP server benefits any business whatsoever. It provides them with every necessity to elevate in the market.
Also read

Optimising Email Marketing Campaigns With Analytics And Data
2. Impacts the Analytical and Reporting Aspects
Another major impact that an SMTP server does make is on the analytical and reporting tools for the better analysis of the growth of marketing campaigns. These tools help a business with email open rates, click-through rates, bounce rates, and other metrics that businesses can use to optimise their email campaigns and improve their results.
Analytical reports in this case can be used to optimise the content of your marketing campaigns, and make it better for the next approach. This can also improve the connection between marketer and the customer for a long run, and can help you do business with ease.
3. Adaptable Scalability
An SMTP server can also be beneficial when your business's needs and expectations increase over the time. With the increased audience subscribing to your marketing campaigns. Here, they provide a wide variety of plans to accommodate your business, and to work flawlessly with that.
For businesses looking for a gradual growth in the future, seeking an adaptable SMTP server must be a priority. It will be convenient for their business in the future, and will not cause trouble to them.
4. Automations Services
An SMTP server also takes care of the automation jobs of your businesses, so that your emails target their right audience at the right time. These tools can be used to set up triggered emails, such as welcome emails, abandoned cart emails, or post-purchase follow-up emails.
Also read
Automation tools also work fine in segmenting the list of audiences with different interests. Then targeting them with fulfilling their specific needs with the emails. This can help the businesses to enhance the relevance and the effectiveness of their marketing campaigns. It can lead to higher engagement rates, and better conversions.
5. Cost Effectiveness
The very last but not the least of the benefits of using an SMTP server is its cost effectiveness. SMTP servers offer a range of pricing for their different plans to accommodate with your email marketing campaigns. Businesses can choose the most suited plans according to their requirements. It can also make changes in the future for better facilities.
Business with an SMTP server can also save a lot of money on their infrastructure and staffing costs. Businesses that send large volumes of emails may need to invest in additional servers, bandwidth, and IT resources to manage their email campaigns. By using an SMTP provider, they can offload the management of their email infrastructure to a third-party provider and focus on their core business operations.
Also read

Simple Mail Transfer Protocol: Option Available To Send Your Emails
SMTP Provider: Conclusion
In conclusion, Using an SMTP server is beneficial in a number of transactional as well as promotional aspects. Including improved email deliverability, scalability, analytics and reporting, automation, and cost-effectiveness.
SMTP server creates an influential impact on the businesses, and makes it more reliable and growing over the period. By using an SMTP provider, businesses can focus on their core operations and leave the management of their email infrastructure to a trusted third-party provider.
About Our Company
Initsky is a company that deals with all your challenges related to digital marketing, mass mailings, PPC, and many other promotional services for your products and businesses in the market. We seek the best email marketing for our subscribers, and provide the best email marketing services to them.
We are the leading face of email marketing, and we ought to elevate in that. Making the best conversions possible for your businesses in the long run.
Frequently Asked Questions
What are the major benefits of having an SMTP server for your emails?
Some of the major benefits of having an SMTP server for email marketing are-
Scalability.
Security.
Reputation Managements.
Better Email Templates.
Cost Effectiveness.
Do businesses need technical knowledge to use an SMTP server?
While there are a number of SMTP servers that require a little technical knowledge to manoeuvre the platform. But there are also some platforms with a user-friendly interface to accommodate your needs in email marketing.
How SMTP providers help with email automations?
Drip campaigns and triggered emails are some of the integral elements of an SMTP server that allows your businesses to automate email marketing campaigns, and to provide you with better results and conversions.
Can businesses switch SMTP providers easily?
Yes, businesses can switch SMTP providers relatively easily by updating their email settings and configurations. However, it's important to ensure a smooth transition to minimize any disruption to email campaigns.