Server Management Services
Need a faster server for your website? We provide high-latency server management solutions that ensure your servers are stable, fast, and secure so you can fully focus on your business. 24/7 Availability, Error Free Migration, Certified cPanel Experts, and more.
Management Plans
Choose server management plans that suit you the best. Our server administration services prices are economical as well as pocket-friendly. 100% Secured Payment Protection Guaranteed.
Server Setup

Server up time Monitoring

Firewall Management

DDoS Protection Included

OS Reinstall and Reboot

24/7 Support
Server Setup

One-click Upgrades

SSL Certificates Available

DDos Protection Included

Security optimization

OS Reinstall and Reboot

Backup Space Available

24/7 Support
Server Setup

Snapshot Technology

Domains and SSL Certificates

Additional IPs Available

Spam protection

CMS and Web application installation

Linux security and hardening

Malware, virus detection and protection

Malware removal

Database optimization

Third-party software installation

24/7 Support
Server Management Benefits To Business/IT/Corporates
In the realm of computing and cloud facilities, servers play an important role. It is like the heart or a soul that gives the essence of life that is thereby required heavenly. Basically, large companies need a comprehensive level of Linux Server and therefore excellent server management support that handles their business uniformly. There are several advantages to outsourcing your server management services.
Why Do You Need Server Management Support?
Server configurations, uptime monitoring, and audits are critical subjects of server management that are not possible within reach of an IT guy or manager. You need a professional that is a master in online server applications.
Thereby, many enterprises whether owned and managed by a one-person or a large company prefer outsourced management service providers. The benefits are that they are fully integrated with the standard need inauspicious time.
Moreover, server theory isn't your business, it usually is more to your benefit to bring in professionals. They allow you to spend your time focusing on your core business, rather than making sure your Linux Dedicated, Linux VPS servers are working correctly. Hire server engineer today.
Server Management Solutions We Provide
Management Services may include a host of activities that are now and later crucial for businesses. It is important to keep every element of Linux Server infrastructure up-to-date and fully secured. We provide you with comprehensive server management services like place/exit a server from maintenance, Stop/Shut Down/Restart Guest OS, refresh Datastore in virtual servers, etc.
Server Administration
Our expert server administration services are intelligent and take effective measures in advance. Our wide range of server administration services includes server hardening, server optimization, server monitoring, server troubleshooting, and server assessment.
Linux Server Management
Linux server aims to drive your business productivity. Additionally, Linux server management service helps you achieve high-performance standards. Get Linux server security and monitoring, cPanel, and Linux backup support.
Timely Backup Support
Frequent server backup and recovery gives you an enhanced ability to demonstrate compliance, improve security, better control over restoring data, and reliable data protection on the go.
Uptime Monitoring
We use brilliant server monitoring tools to measure server uptimes. Our management services come with a strong uptime monitoring feature that gives you 99.99% uptime performance. Never miss critical alerts!
Flexible Server Migration
Transfer of hundreds of thousands of workloads to the new server with the promise of zero false error. We offer reliable and flexible server migration services.
99.99% Uptime Performance! Unparalleled Support! And More
All our servers feature great server performance and robust support for tech prob.
Server Management Service provider
Initsky is a premier, industry-leading specialist server management company. Equipped with a state-of-the-art infrastructure and technical support center, we provide you with world-class management services and technical support for Linux management.
We actually unlock the potential of the cloud computing needs for the business by giving them reliable and economical remote server management services. Using our management solution enterprise to scale, respond quickly, and meet commitments consistently.
We provide you with the best Linux server admin services along with Linux VPS and Linux dedicated servers both built to offer business productivity. We provide you with complete assistance, 24×7 technical support.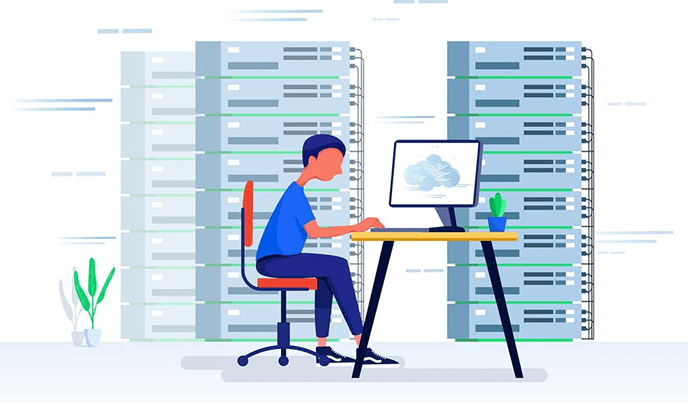 What Our Clients Says
Listen to some great vocals across the continents that we receive when we deliver a solution as per expectation. Here's what our customers say about us.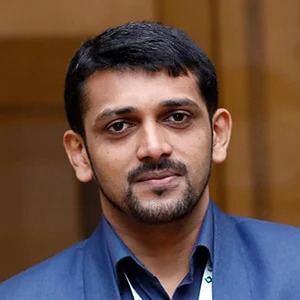 Vikash Rana
Super fast speed up my site and handle a lot of customers at a time, good support, 99.9% uptime, best price.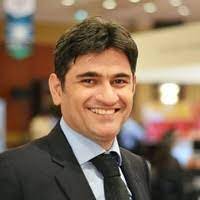 Sameer Kondekar
InitSky is absolutely an amazing partner and robust platform for all the needs of hosting and email management. Great service, Good job!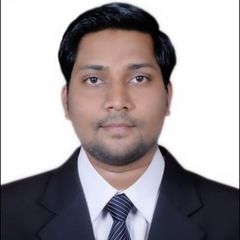 Amarjeet Singh
It was a pleasant experience working with InitSky. Really affordable digital marketing services with good results and great determination. Thanks a lot.