High Performance Linux Dedicated Server
Buy Linux-based dedicated server hosting featuring ultimate power, performance, security, control & more. We offer you the fastest, high-performance, and best-in-class hardware with a 24×7 support system.
Linux Dedicated Server Plans
Choose linux dedicated server plans that suit you the best. Our linux dedicated server prices are economical as well as pocket-friendly. 100% Secured Payment Protection Guaranteed.
Intel Xeon E5 2630v4

256 GB REG ECC

1 Gbit/s Port ( Up to 10 Gbit/s)

32 TB Traffic (Up to 324 TB)

24/7 Support
2 x Intel Xeon E5 2630v4

256 GB REG ECC

1 Gbit/s Port ( Up to 10 Gbit/s)

32 TB Traffic ( Up to 324 TB) 

24/7 Support
AMD EPYC 7282

256 GB REG ECC ( up to 512 GB Ram)

1 Gbit/s Port ( up to 10 Gbit/s)

32 TB Traffic ( Up to 324 TB)

24/7 Support
Dedicated Server Benefits
Linux is open-source and thus free – it has popular demand across the globe. It has editable source code (increase adaptability), available for free (huge fanbase), and a transparent application structure (developer-friendly) which is thereby suitable for companies that need a reliable hosting environment. Having linux managed dedicated server for your business deliver the following benefits:
Buy Best Linux Dedicated Server in India
Initsky offers a cheap dedicated server to the clients squeezed with budget. Our Linux dedicated servers are managed dedicated hosting (managed linux server hosting) which is a super fast and SEO optimized linux server. Additionally, you don't have to pay more as we offer you a low-cost linux dedicated server with an extreme agile speed and performance.

Want control and performance on your linux dedicated server? Initsky could be your perfect choice because our linux dedicated servers are built with one crucial aspect i.e. performance and high-performance. Moreover, when you use our managed dedicated server solutions you will merely notice a performance surge of more than 30% compared to cheap linux dedicated servers, at the same price.

Honestly, we keep our Dedicated and VPS servers up to the scale and imply technologies that boost server performance. Nonetheless, you can't get a better linux dedicated server other than the Initsky linux dedicated server – built to deliver high performance!
Linux Dedicated Server Features
You get a host of enterprise-level features in our Linux dedicated hosting servers and Linux VPS which are ideal for companies that need reliable and controllable hosting environments.
Host Unlimited Domains
Want to host a massive number of domains? With our Linux dedicated servers, you can do with great performance and reliability.
Fully Dedicated Resources
You can plot your dedicated server entirely on your needs. The hardware, storage, bandwidth, CPU, and so on can be exclusively dedicated.
SEO Optimized Linux Server
Having Linux Dedicated server for your website makes them 4x faster and brings a huge amount of relevant traffic resulting in SEO ranking.
Full Root Access
Linux dedicated full root service lets you truly experience its performance and scalability. With this benefit, you will be able to take full control of your server management very easily and quickly.
Advanced Server Add ons
You have the freedom and power to add servers to your dedicated infrastructure to increase performance or meet business needs.
Premium Data Backup
You can easily roll back to the old data by requesting us for the same. The lost data can be retrieved from the latest backup if needed.
Live Assistance
We understand the moment of stress and frustration, thereby we offer live assistance on demand which lets us solve your problem quickly and effectively.
99.99% Uptime Performance! Unparalleled Support! And More
All our hosting servers feature great server performance and robust support for tech prob.
Best Linux Dedicated Servers At Low Price
Every one out of five businesses is looking for Linux dedicated servers because of its seamless benefits and constraints to the budget. Linux dedicated servers are available at pocket-friendly rates which means without disturbing your financial condition you can buy great Linux dedicated hosting from Initsky.

Furthermore, our dedicated server arrangement is systematic, thoroughly business-focused, and reduces cost constraints. Our servers allow maximum customization, Server Managed, configuration, and request add ons as per your needs in no time with fast deployment guaranteed.

Buy dedicated server hosting in India from Initsky at the best price. Get the Linux dedicated server online at the lowest price with exclusive features. Contact us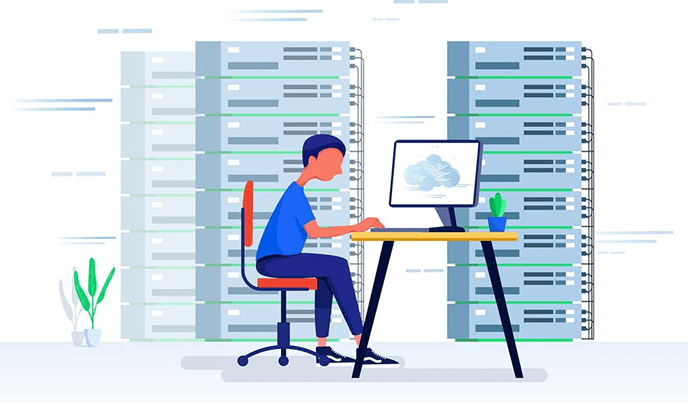 What Our Clients Says
Listen to some great vocals across the continents that we receive when we deliver a solution as per expectation. Here's what our customers say about us.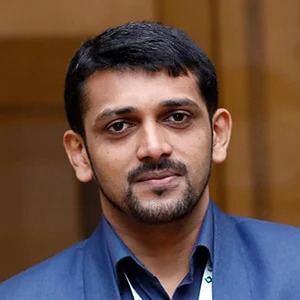 Vikash Rana
Super fast speed up my site and handle a lot of customers at a time, good support, 99.9% uptime, best price.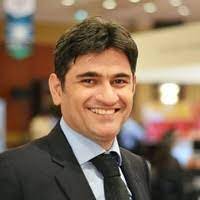 Sameer Kondekar
InitSky is absolutely an amazing partner and robust platform for all the needs of hosting and email management. Great service, Good job!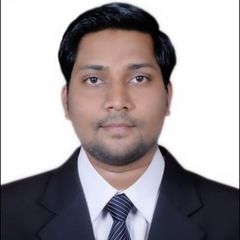 Amarjeet Singh
It was a pleasant experience working with InitSky. Really affordable digital marketing services with good results and great determination. Thanks a lot.